Welcome to the quarterly F.X.C.G. news!
Since the beginning of the year, we have been working hard to bring our trading expertise to you more effectively and to a greater extent to simplify your path to full-time trading.
Let's review together what we have achieved since the beginning of 2023.
TRADING FLOOR
We have launched our Trading Floor in Moravany! The goal of our Trading Floor is to provide our community of traders with the best possible facilities and system that will benefit them in the long term.
At Trading Floor we meet every day through trading and fun!
The following are currently underway:
VICI weekend personal courses
personal mentoring and consultation with students
regular joint working days (Mon + Thurs)
Do you want to be part of our community or learn from the best? Check out our membership types and use Trading Floor as your accelerator!
MENTORING TEAM
We have expanded our mentoring team with new successful traders! As a result, we are able to help more students who need a more individual approach to make sure they are doing what they have learned on our courses in the right way. The mentoring program is also great preparation for getting funded accounts.
Find out more about personal mentoring here.
MARKET ANALYSIS
We have improved our market analysis and outlook group! We started this group to help you more from the fundamental analysis side, and to keep you up to date and informed about what is happening in the world and what can currently affect our trading. We have now added our technical outlook for trading opportunities, which goes hand in hand with fundamental analysis and is complemented by systematic open position management. The whole jigsaw puzzle fits together and we are able to bring our know-how closer to you and show you how we view the markets.
You want to know what's going on? Click here to take a look!
WE ARE EXPANDING ABROAD
We are delighted that more and more students are writing to us after taking our courses to say that we have changed their perspective on trading and more and more of you are filling out funded accounts. That's why we have decided to expand outside the Czech Republic and we are heading abroad with our courses! We believe that we will be able to provide more quality content not only at home but also abroad.
We have done a lot of work and there is still a lot of work to do. Thank you for your trust and we look forward to hearing more of your stories.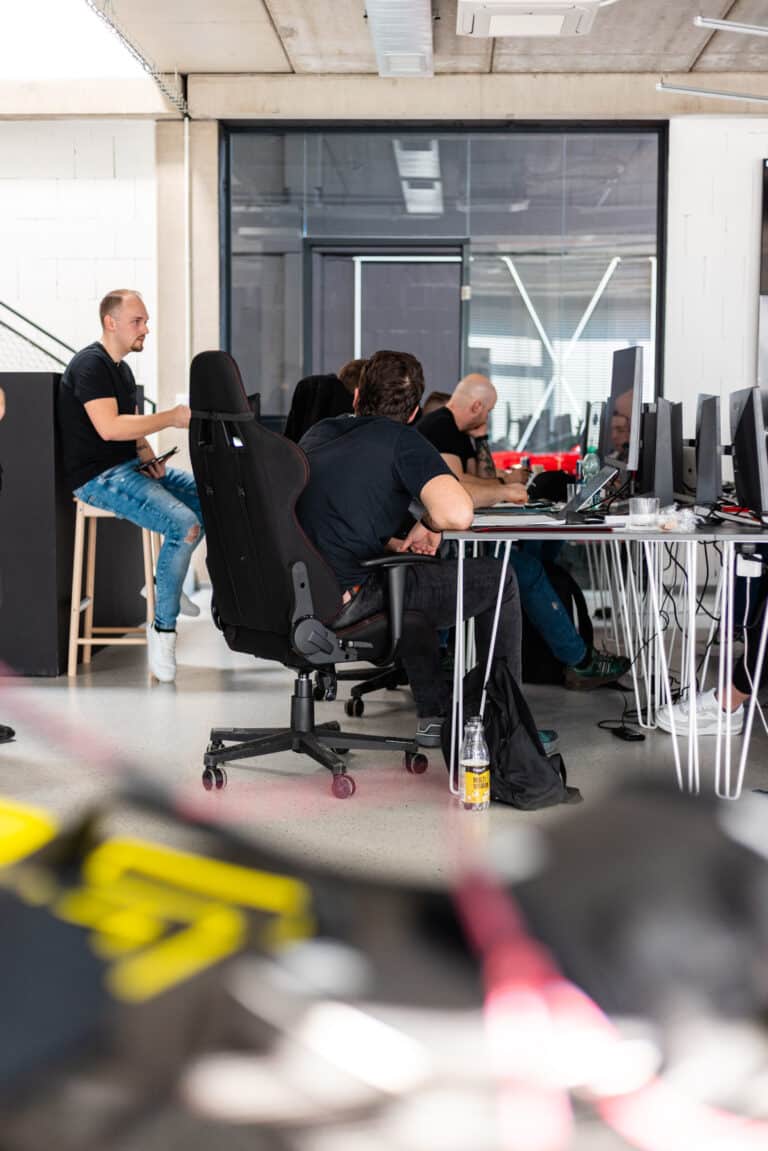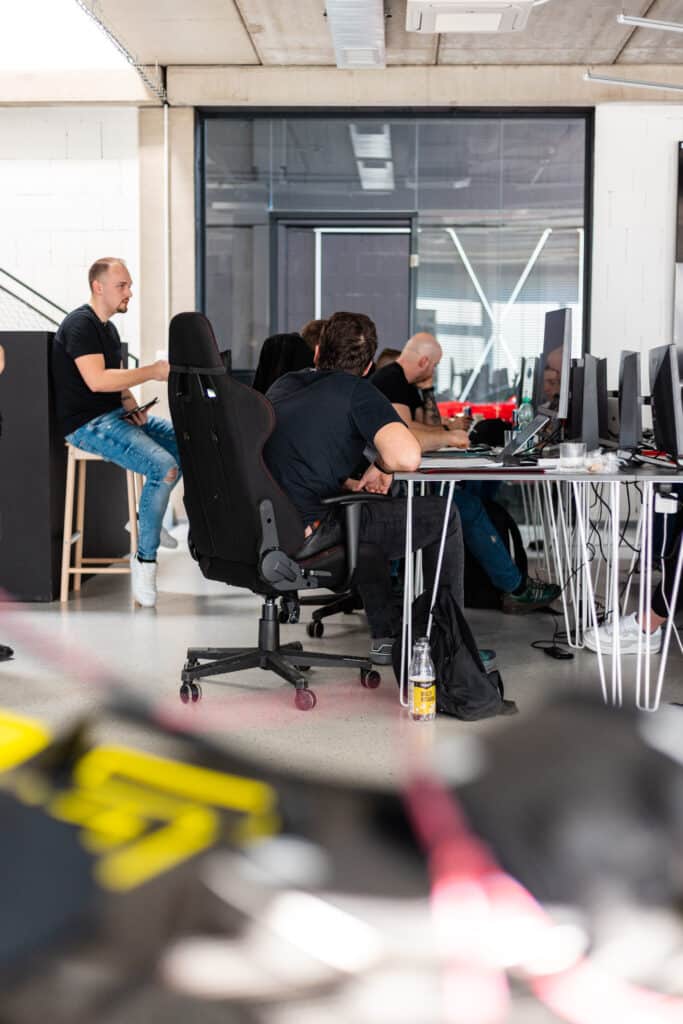 Time passes like water and we realized that it has been more than a year since we decided to launch our educational project under the brand F.X.C.G. Education.
First of all, let us thank you on behalf of our entire team for your trust and cooperation. Throughout this time you have given us constructive feedbacks and shown us daily that we are on the right path.
As a result of our work together, we have an ever-expanding group of students, among whom more and more full-time traders are beginning to appear, and the number of funded accounts with companies such as. FTMO.
Working with you fulfills us and your successes drive us forward. It is nice to see your progressive journey that we can be part of. That's why we decided to summarize what we have done recently and what new things we are currently working on. You can enjoy. It's gonna be a blast!
Every one of our students has already experienced that the first building block of our long-term cooperation is the completion of 3 levels of our courses, which we have brought to the necessary level so that the student who has passed them is ready to responsibly take care of his capital on the FX market.
We've simplified the learning process for you by taking much of the face-to-face training online so you can get the information you need from the comfort of your own home. This has also enabled us to consolidate the knowledge of our students in face-to-face courses, which is much more efficient and gives us more time to focus on individual problems.
We are currently preparing more chapters for the online courses, which you will definitely find useful. We want to focus more on the real trades chapter, where we will share trades and their management back to you to make the learning process a bit more efficient again.
POSSIBILITY OF REPEATING COURSES
We are often asked if it is possible to attend a personal course more than once. We understand that becoming a profitable trader is a long journey and we have good news for you. Soon we will give you the opportunity to repeat our courses! Follow us to be informed about the next dates. Our full-time traders will be available to consult with you on your progress during the refresher courses.
EXPANSION OF OUR TEAM
We place great emphasis on long-term cooperation. That's why this year we've selected the very best of our long-term students to help us shape our vision and care for your needs.
Here we present them to you: Daniel Machovský, Jakub Milčák and Tomáš Babušík.
It is a great pleasure to have these students participate in our personal VICI courses and to pass on their experience and insights on trading to you.
Fundamental analysis has long been seen as an often overlooked part of trading among students. That is why we have responded to your request and created a telegram group for you, which deals with pure fundamental analysis of the markets.
By joining this group, you get hot news on what's happening in the world and an outlook on the likely impact on the markets. It also includes a regular Monday recap of what happened in the last trading week and what we are currently looking forward to.
It usually takes a couple of hours a day to go through the individual reports and fundamentals. That's why we're glad we can save you time so you can do what you enjoy and still be fully informed!
The cool bombshell is that VICI personal training students get this access absolutely free!
PERSONAL MENTORING PROGRAMME
We want you to do well. Every day we see your interest in progress and improvement. That's why we will soon be offering you the opportunity to have a personal mentor who will walk with you through the journey from the very beginning of trading to becoming a funded account or managing your own capital!
JOINT ACTIONS
We are team players and a group of friends who share similar values and interests. That's why we go on holidays together and participate in interesting and fun events with our partners.
One of them is the guys from the company Držvolant who teach us drifting and help us improve our skills with racing cars. And because we like supersports and it's our hobby, we regularly use the guys from Držvolant for our events with students!
THE FIRST TRADING FLOOR IN THE CZECH REPUBLIC
One of our big visions. We decided to build a stable and strong base for us where we can realize ourselves.
What's going on?
We are building a trading floor where we will share our luxurious space with the best traders from us, and you can be one of them! The entire facility will be designed to efficiently and sufficiently meet the daily needs of the trader. In addition to the trading room, where our best students will sit and have the opportunity to get their fundraising account from us, you will also find a gym and a relaxation room with gaming consoles and racing simulators.
Above all, it's about community!
Every day we will meet the best of our traders and monitor the markets together to maximize everyone's progress!
There is a lot of hard work behind us and a lot of work still to do.
You can look forward to all this exciting news and much more!
Thanks for your support!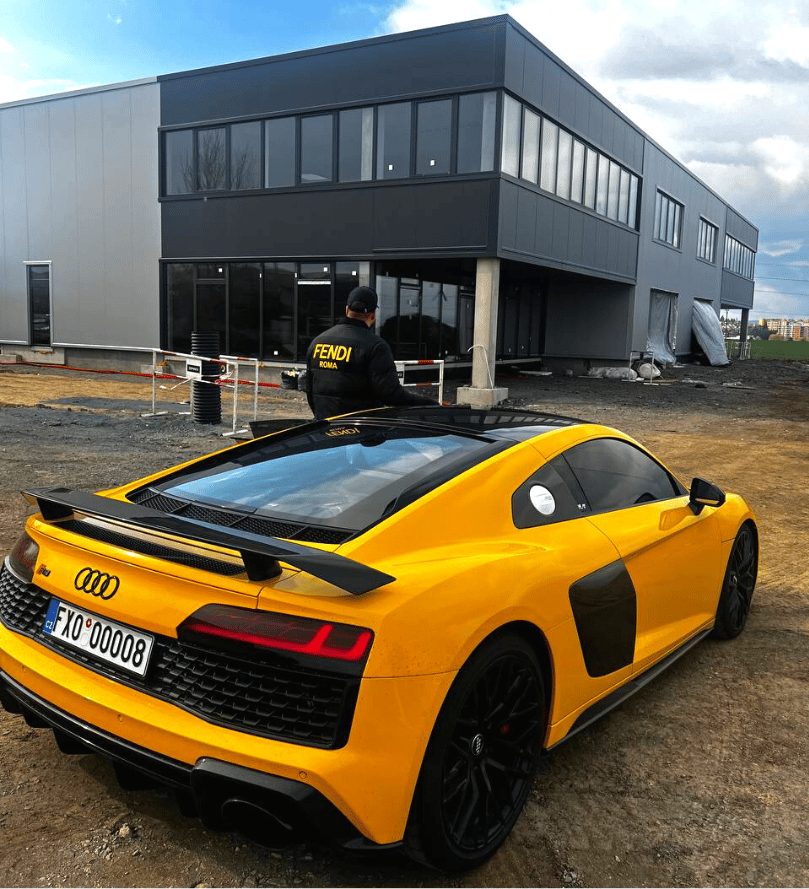 This month, we had the pleasure of awarding additional certificates to our outstanding students, confirming their successful completion of our currency trading courses!
However, it should be noted that it is not an easy road to gain our appreciation and trust and our students must rightfully earn it.
We do our work with the best conviction and quality that we are capable of.
Our goal is to educate and prepare students over the long term so that they can put their knowledge and experience from the courses to good use over time, and we can evaluate whether they are ready to enter the world of trading with their real capital.
This is the only way we can be sure that every student who has passed our courses and received a certificate from us is a competent person and is fully equipped to become a professional full-time trader.
How can I get a certificate?
You just have to want to!
Completing our courses VENI, VIDI and VICI is the first thing you should be interested in.
After completing all three courses, you'll get the opportunity to take advantage of our community to prove to us that you understand trading and that it's the right path for you.
Our mission to you will be to give you everything you need to become a pro in time!
Congratulations to Daniel, Jakub, Stan, David, Miloš, Dan, and Matěj for their great work and we wish them many more successes on their way to conquering the markets!
On Saturday 13. November 2021, the first big trading conference of our partner Purple Trading which celebrated its 5th anniversary on this occasion. Birthday.
It was a great pleasure for us to participate in this extraordinary event, where among the most famous personalities of the Czech trading scene we could also inspire trading enthusiasts with our performance and be available to them all day long.
The schedule of the day was really filled with a number of lectures on various topics of trading strategies, experiences and, after all, there was also a window for psychology.
Our performance followed the theme of the trader's journey. How to overcome difficult and uncertain beginnings, wrong decisions, and how to develop into a full-time trader despite the lack of training materials and courses on the Czech market. You have learned from us what difficulties we overcame in our early days and how we coped with the fact that we did not know anyone who really made a long-term living in trading.
At the end of the program you could also watch our panel discussion where we answered a number of interesting questions from traders at any level.
In the video below you can find the full video of the conference, where you can from time to time 1:51:15 watch our entire presentation, which will surely inspire not only traders who want to quit their jobs and dive headfirst into trading, but also those of you who want to get started and have trouble separating the wheat from the chaff. Or professional traders from marketers.
We believe that we will continue to be a living inspiration for you and proof that despite all these obstacles, trading can be done honestly and professionally.
Thank you Purple Trading for the invitation and we look forward to more events together!
We also look forward to seeing all students at our in-person courses! We post the latest info on our social media. You can also find out about available dates at www.fxcg-education.cz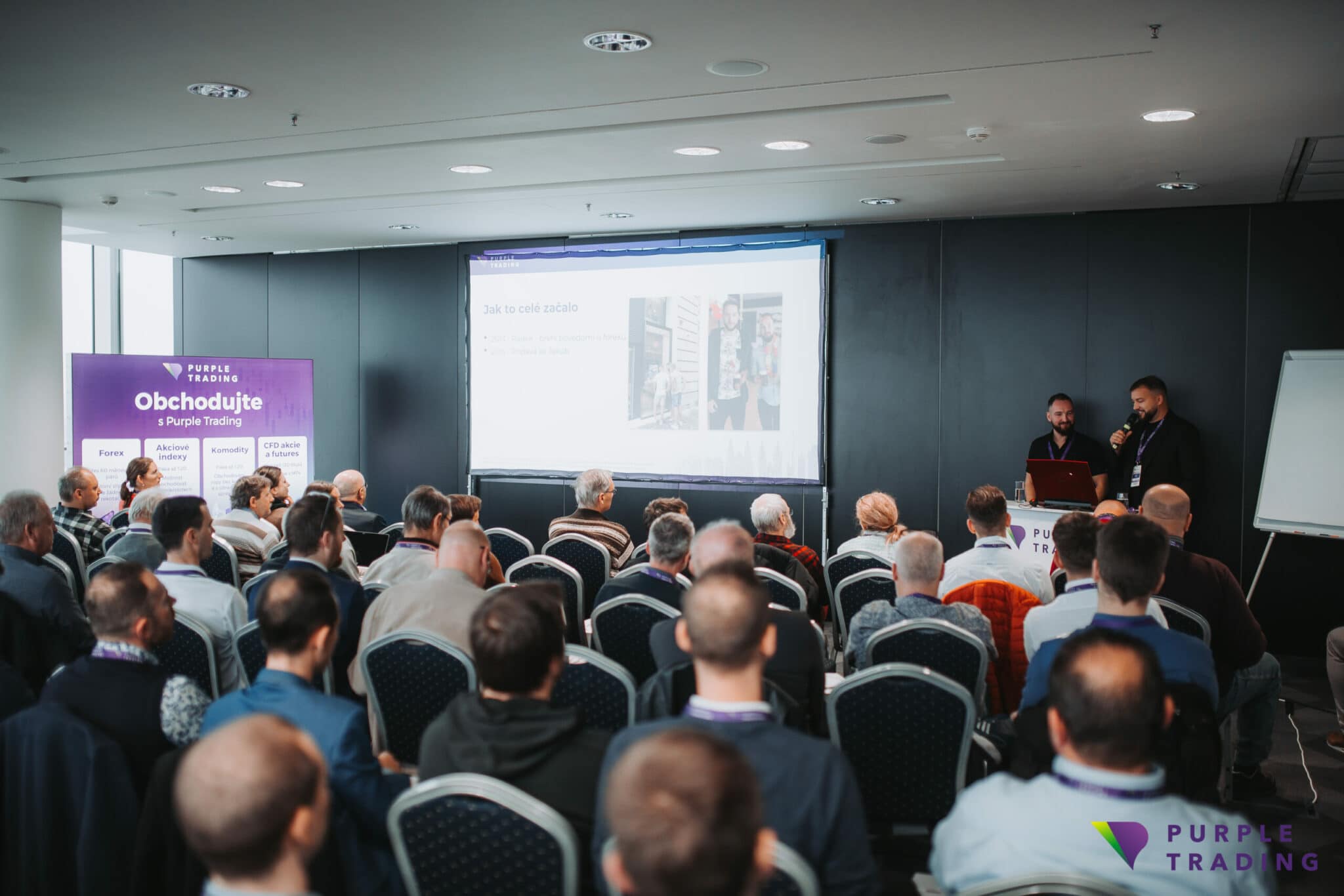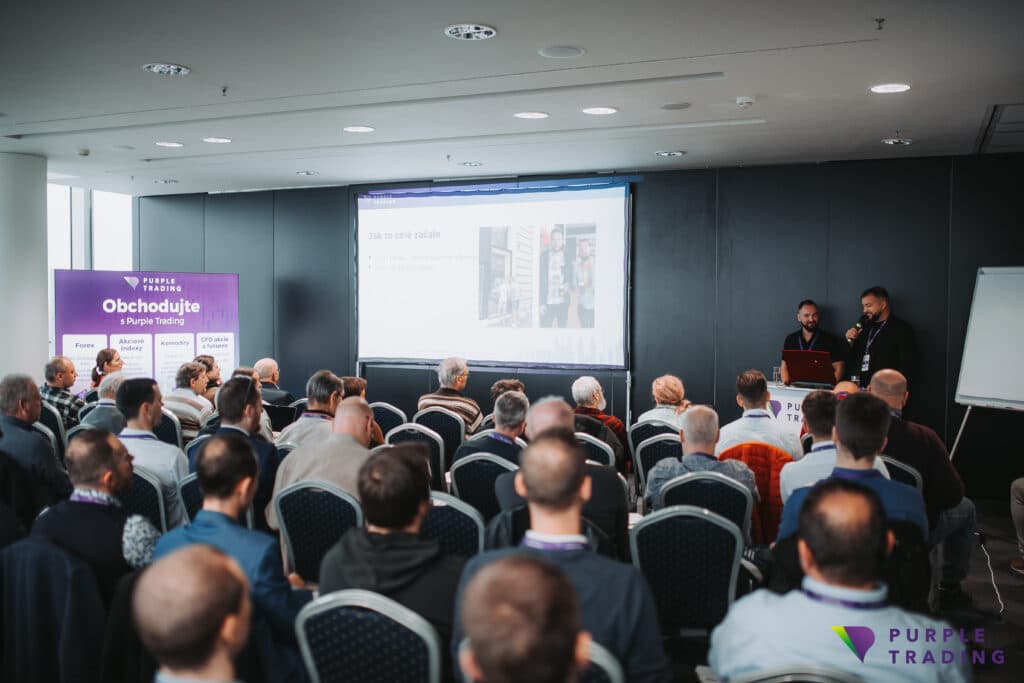 The company F.X.C.G. has become the sponsor of the first league women's handball team HK Ivančice for the 2021-2022 season.
"We are glad that we can participate in the development of the sport in our area, where handball is a very popular sport, and support the already successful team on its way up. We wish the whole HK Ivančice club a lot of success!"
You can find out how the women from HK Ivančice are doing and when the next matches will take place on the team's website:
http://www.hkivancice.cz/
or on the team's Facebook page:
https://www.facebook.com/hkivancice.cz/
photo: from the archive of HK Ivančice
At the weekend 18. - 19. 9. 2021, the main representatives of F.X.C.G. - Jakub and Radek took part in the fifth year of a great event full of super sports cars at the castle Vígl'aš - The Grand Vigl'aš**** hotel in Slovakia. They were present in the Anond Performance car show arcade with their Audi R8 and Porsche GT4 cars, as participants by invitation of the owner of the car show.

"I've just said goodbye to my Mercedes GTS Brabus and had my first look at the new Audi R8, which arrived in our garage just the day before the event." adds Jakub.

There were also countless new supercars, such as Lamborghini Aventador, Huracan, Ferrari, Mercedes AMG, etc. However, veterans also participated, e.g. A 1964 Ford Mustang or a 1964 Chevrolet Camaro SS.

"It always makes me happy to see so many nice cars together. The poison green Lamborghini Aventador SVJ was as awe-inspiring as the sound of the black Ferrari GTC4 Lusso. My GT4 is still in original condition, but when I hear the various exhaust modifications on other supercars, I seriously think about adding a few decibels too. Of course, so that my head doesn't explode while driving :)." says Radek

The event was organized by Automotea, a company that, apart from organizing similar car events, also deals with transport and towing of cars. The maximum performance, but this time not of the engines but of the participants themselves, was ensured by the great Jager Kaffee.
The event with participants from both the Czech Republic and Slovakia went smoothly in a relaxed atmosphere and beautiful weather, with several FXCG students in attendance.
Take a look aftermovie by Automotea

"I would especially like to thank Ondra A., the owner of Anond Performance, for inviting us and providing all the facilities for us." says Jakub
"The event overall was great for me, we met a lot of friends. They arranged future trips together in the Czech Republic and neighbouring countries. I hope that our community of traders will participate with us more and more in these events.", concludes Radek's summary of the event.