Welcome to our regular Monday recap and outlook.
There were some interesting events last week that you should not miss.
So read on to keep up to date.
EUR
Last week we saw some interesting data from the euro area that are worth noting.
Wednesday's retail services in the euro area showed that spending on food and tobacco products fell for the second month in a row, due to a sharp rise in prices.
GBP
We have seen some interesting things from the UK in the last week. The main event of the week was the resignation of British Prime Minister Boris Johnson after more than 50 MPs left the government.
USD
The US unemployment rate was unchanged at 3.6% in June 2022, the same as in the previous three months.
Unemployment rate - current: 3.6% / previous: 3.6%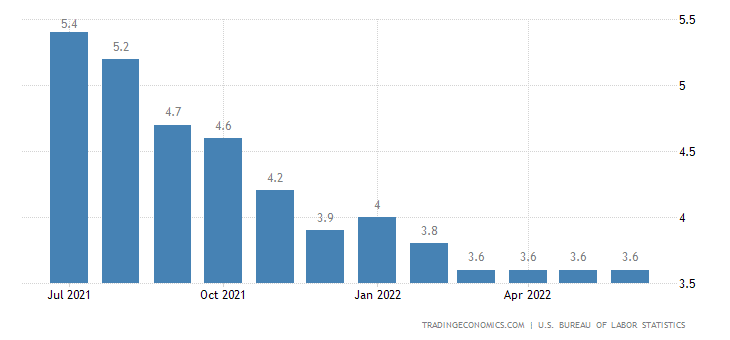 AUD
At its meeting on Tuesday, the Reserve Bank of Australia confirmed market expectations and raised the base rate by 50 basis points.
And what's in store for the current trading week?
Apart from the data coming out of the UK (GDP) and the Australian labour market during the week, we will pay attention to the markets especially on Wednesday, when we should see two rate hikes
Sources:
Image source: www.bloomberg.com (photographer: Niklas Halle'n)