Welcome to our regular Monday recap of the most important events from the past week.
And that something was happening again! Central banks have added volatility to the market.
Read more to find out why.
GBP
The British pound experienced a slight decline after the Bank of England (BOE) raised rates by 25bp on Thursday, as expected. The current rate is thus the highest since February 2009 at 1%.
USD
The Fed also decided to raise interest rates on Wednesday, increasing them by 50 basis points. This is the second increase in a row.
CAD
The Canadian currency offered us only the latest labour market data last week with a record low unemployment rate (5.2%).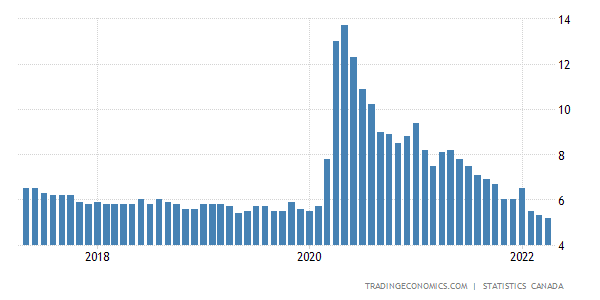 AUD
The Reserve Bank of Australia (RBA) made a "bold move" by raising rates higher than expected. That is, by 25 bp to the current value of 0.35%. And further increases are on the horizon.
What's in store for the current trading week?
We certainly won't see the same dose of economic data in this trading week that we experienced last week.
Despite this, we will turn our attention to a couple of numbers, which will mainly concern the current change in GDP in the UK and the US Consumer Price Index (CPI).
Join us to stay up to date!
Sources