Welcome to the regular summary of the most important events that interested us during the last trading week.
EUR
Inflation in the euro area continues to rise sharply.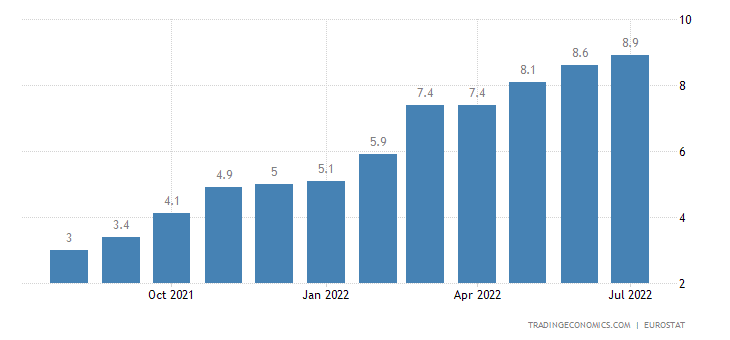 GBP
For the third time, the unemployment rate in the UK is showing us stable results.
CAD
In the first half of the week we could see data on Canadian inflation, which remains high and the market expects a 75bp rate hike at the next Bank of Canada meeting.
NZD
Probably the most important event of last week was the RBNZ meeting, where the central bank raised rates by 50 basis points.
And what's in store for the current trading week?
In the current trading week we will be interested in incoming data from the UK, US and Eurozone
Sources: