We bring you our regular Monday summary of economic events that came out over the past week.
Last week was mostly in the hands of central banks, which brought changes in current interest rates.
NZD
The Reserve Bank of New Zealand (RBNZ) was the first to come out with its changes on Wednesday, surprising markets by raising interest rates by 50 basis points, up from the expected 25 bp.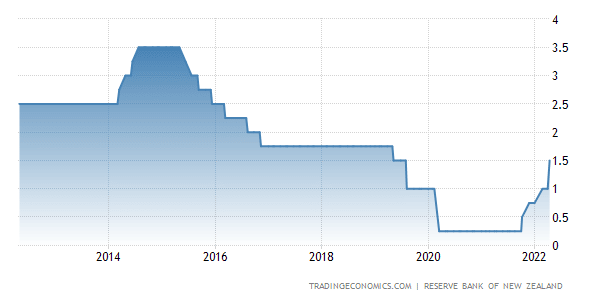 The RBNZ further noted that it would continue to focus on ensuring that the current high inflation does not become locked into longer-term expectations.
The minutes show that the Committee decided to continue tightening monetary conditions at a pace that would best maintain price stability and promote maximum sustainable employment.
The full minutes can be found here:
https://www.rbnz.govt.nz/news/2022/04/monetary-tightening-brought-forward
CAD
Later, the Bank of Canada (BOC) also published its monetary policy report, which also raised its rate by 50bp to 1%, as expected.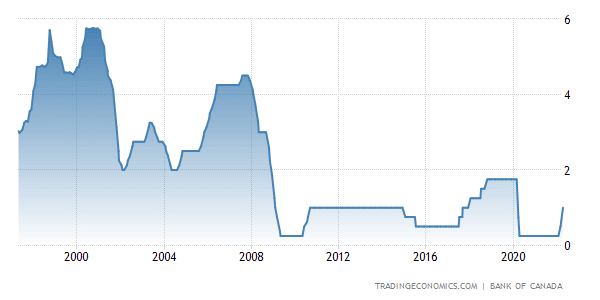 The BOC noted that maturing Government of Canada bonds on the bank's balance sheet will no longer be replaced as of Jan. 25. April.
With the economy entering a demand overhang and inflation remaining well above target, the Governing Council judged that interest rates would need to be raised further.
The report shows that there is strong growth in Canada and the economy is moving into excess demand. Wage growth is back to its pre-pandemic level and continues to rise.
BOC Governor Tiff Macklem confirmed at his press conference that we are witnessing a very impressive economic recovery.
You can find the full recording of the press conference here:
EUR
On Thursday, the European Central Bank (ECB) was the latest to issue a monetary policy statement, leaving rates unchanged.
In principle, there has been no change in the political outlook. However, there have been some changes to future guidance, as the ECB emphasises flexibility when it comes to taking any future decisions. So we will see how "flexible" the ECB will be in the future and whether we will move interest rates up.
Meanwhile, the ECB has kept rates at zero since 2016.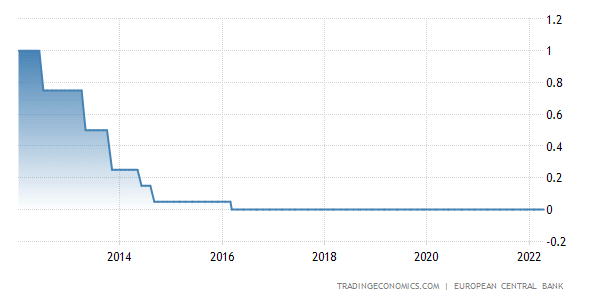 What's in store for the current trading week?
The start of the current trading week will be slow due to the Easter holiday celebrations. More interesting will be the second half of the week, which will bring some interesting data on retail sales from Australia, Canada and the UK, which will be accompanied by a change in the euro area consumer price index.
We wish you a wonderful Easter!
Sources